Sunday, March 2nd, 2014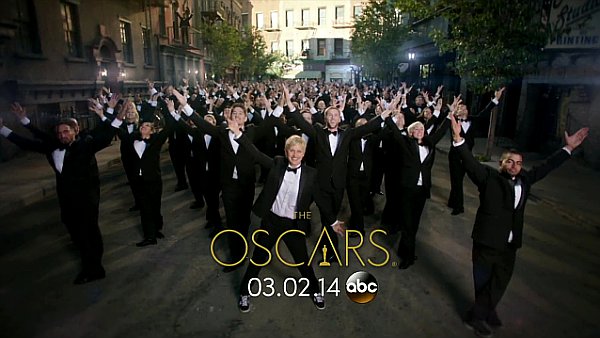 Tomorrow morning everyone will be buzzing around the water cooler at work talking about what went down and who won at the Oscars tonight. Ellen DeGeneres will be the host of the evening and you know he will be hilarious and take some shots at the stars in attendance. Christian Bale looks to bring home a few Oscars tonight for his hit movie American Hustle. Gravity and Wolf of Wall Street are the favorites to win Best Picture honors. Although Tom Hanks could steal it with his performance in Captain Phillips. But you never really know how the academy is going to vote and sometimes the favorites don't win. If you can't watch the show live on ABC beginning at 8:30 PM ET you can catch it online if you know where to look.
Captain Phillips, Gravity, Her, Nebraska, Philomena, Dallas Buyers Club, 12 Years a Slave, American Hustle, and The Wolf of Wall Street are all up for Best Picture this year.
You can watch behind the scenes of the show all night long on Oscars.com or by downloading the Oscars app for your smart phone. ABC also has an app that allows you to watch everything on the red carpet as well.
TVGuide.com will have streaming video of the Red Carpet as they do every year. It is starting at 6 PM ET and will show off all the red hot celebrities until the show starts. E!Online will also have the pre-show up for all to see for free as well.
You can always check out the Hollywood message boards. They usually have feeds and streams but they may or may not stay up for the entire show. Sopcast could be worth a shot as they also will have feeds but you never know when they will go down.
Another way to catch the show is to check the torrent sites in the morning if you want to watch it in it's entirity. But chances are you may see something on Facebook or Twitter that will ruin the surprise and spoil who wins. Youtube will likely have the video up later tonight as well if you really want to see what happened later.