Sunday, August 17th, 2014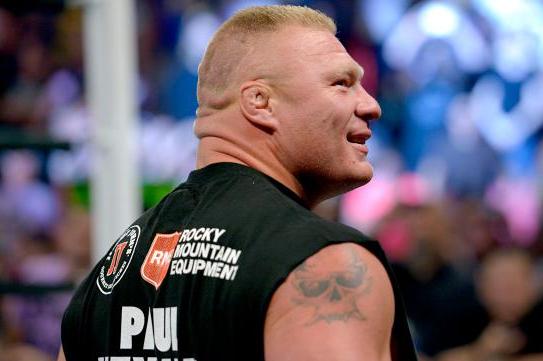 Brock is back! John Cena is going to face the former UFC heavyweight champion tonight in the main event of Summerslam in Los Angeles live on pay per view. Lesnar has been laying low since defeating the Undertaker at Wrestlemania 30 in April but now he's back with his eyes on Cena's belt. Also Roman Reigns will face Randy Orton and Chris Jericho takes on Bray Wyatt. The card is loaded from top to bottom.
What do you do if you are broke? You could get out and go to a sports bar like Buffalo Wild Wings or Hooters that will be showing the event and spend a your entire paycheck on chicken wings and beer or you could suck it up and shell out 50 or 60 bucks to see the show in your own living room where the beer is free. Luckily we have the internet and you can find anything online if you know just where to look.
The WWE and Vince McMahon have made it easy for you to find out where to watch it online and elsewhere and how to order it. You can go their website for all the different places it is offered. DirectTV, Dish, Comcast and just about every other provider will have it available. You can even order it on WWE.com for $54.95. It may not be on the bigscreen but it'll have to do on your laptop. You can also subscribe to the WWE Network for 10 dollars as long as you sign up for 6 months.
The complete pay per view card is listed below.
John Cena vs. Brock Lesnar for WWE Title
Roman Reigns vs. Randy Orton
Brie Bella vs. Stephanie McMahon
Chris Jericho vs. Bray Wyatt *Luke Harper and Erick Rowan are banned from ringside.
Jack Swagger vs. Rusev (Flag Match)
Dean Ambrose vs. Seth Rollins (Lumberjack Match)
AJ Lee vs. Paige for WWE Divas Championship
The Miz (c) vs. Dolph Ziggler for WWE Intercontinental Championship