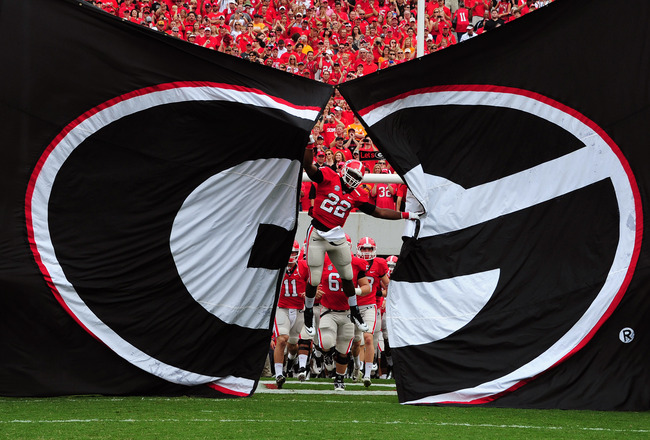 UPDATED Georgia will play Nebraska in the Gator Bowl
Georgia will play Nebraska in the 2014 Gator Bowl. Word from Ann Arbor and Athens have the two schools meeting in Jacksonville on New Year's Day.
The Bulldogs will be without star quarterback Aaron Murray who was injured against Kentucky three weeks ago. Instead of Murray the Wolverines will have to deal with backup Huston Mason who did well in leading the team back against rival Georgia Tech two weeks ago. Georgia finished the season a disappointing 8-4 after many thought they would be the team to unseat Alabama as conference champs. But losses to Vanderbilt and Missouri dashed any hopes they had of going to Atlanta to play in the Championship game.
Michigan had Ohio State on the ropes two weeks ago but a failed two point conversion dashed any hopes they had of pulling the upset. The Wolverines finished the season 7-5 with a win over Notre Dame early in the year. Big Ten vs SEC matchups are always fun to watch on New Year's Day and you know Michigan wants to avenge a loss to South Carolina last year.
Georgia plays Florida in the Gator Bowl ever year so it's pretty obvious who will have the homefield advantage on Jan. 1st.
Tags: 2013 gator bowl, 2013 georgia bowl game, 2013 georgia bowl projections, 2013 michigan bowl game, 2013 michigan bowl projections, georgia bowl game 2013, georgia football, georgia gator bowl, michigan bowl, michigan bowl projection